Olga is heroin of my coincidences.
First time I heard her voice some years ago but didn't know whose voice it was. It was stylish, romantic but modern and smart. I thought: maybe it was Irina Bogushevskaya? No!
Some days ago I had a big scandal with production department and producer gave me Olga's songs to hear - "Wow" - I said - "I know her and... don't know her".
Then I told to my friend: "You know the song I'm humming?" - "Your murmurs are not like melody, you see" - he answered. "It's Olga Rozhdestvenskaya, so you know?" - "I know. Once I fell from stairs with her"...
I found picture that made me envy: Olga has beautiful voice and she's very beautiful herself.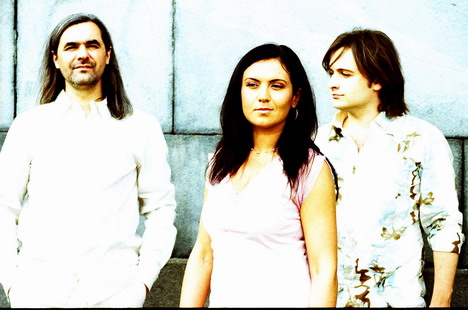 Чрезвычайно изобретательный электронный саунд легко оплетает небесный голос, поющий до боли знакомые слова «На заре ты ее не буди…», «Где же ты моя Сулико…»."
-- i can't translate this extraordinary phrase. Let it be magic secret for foreigners.
(my english is bad, bad, bad...)
Les chrysanthemes [ 2002 mix ] .mp3
|
"Na zare" whole album