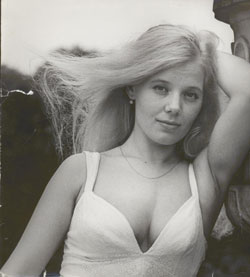 Name of Lyudmila Senchina wasn't among first names of soviet showbusiness. But her name was always in warm aura that was in all her songs.
Some country themes, some simple melodies, some ordinary objects created very emotional feelings of warmness and lyrics. Her songs were not glamour like Edita Pieha's. They were not simple and funny like Aida Vedischeva's songs. Senchina found her own way to show song: she tried to sing melodie more than text (as it seems to me) that wasn't in russian music tradition at all.
It is real easy listening from Soviet Union.
Polevie tsvety.mp3